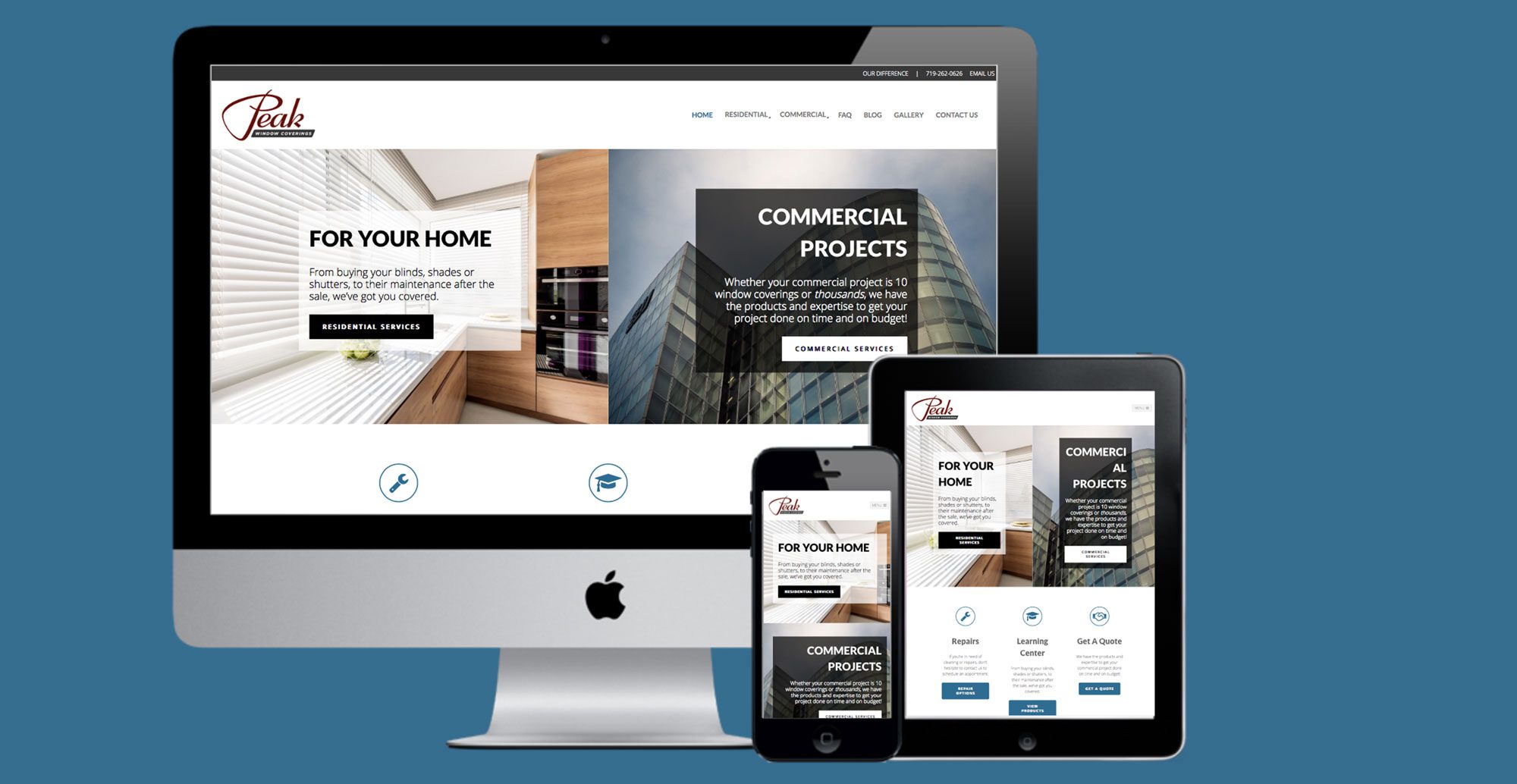 Peak Window Coverings Website
Responsive Website for a Local Business
Peak Window Coverings has been a client of mine since 2015. They heard about me from a friend who new I did web design. They needed a major update to present their content appropriately across all devices. So I worked on giving them a responsive site using the Blaszok eCommerce Theme from Envato.
First off, this theme is the bomb! The creators at MPC did an excellent job making a theme with so many different options. Their theme panel is very intuitive. But there's so many options to choose from, unless you know what you're doing, it could end up being pretty overwhelming to work with. And that's where I come in. 🙂
Peak Window's business has been growing exponentially since I've started doing their web work. They currently are under an SEO and Content Management Contract with me and we've watched their search rankings continue to increase every month. It's truly been a blessing to be a part of and Steve is a great guy. If you ever need any work done on your window coverings, or need new ones, go to the most comprehensive window covering service in the Springs, Peak Window Coverings.
Visit their website