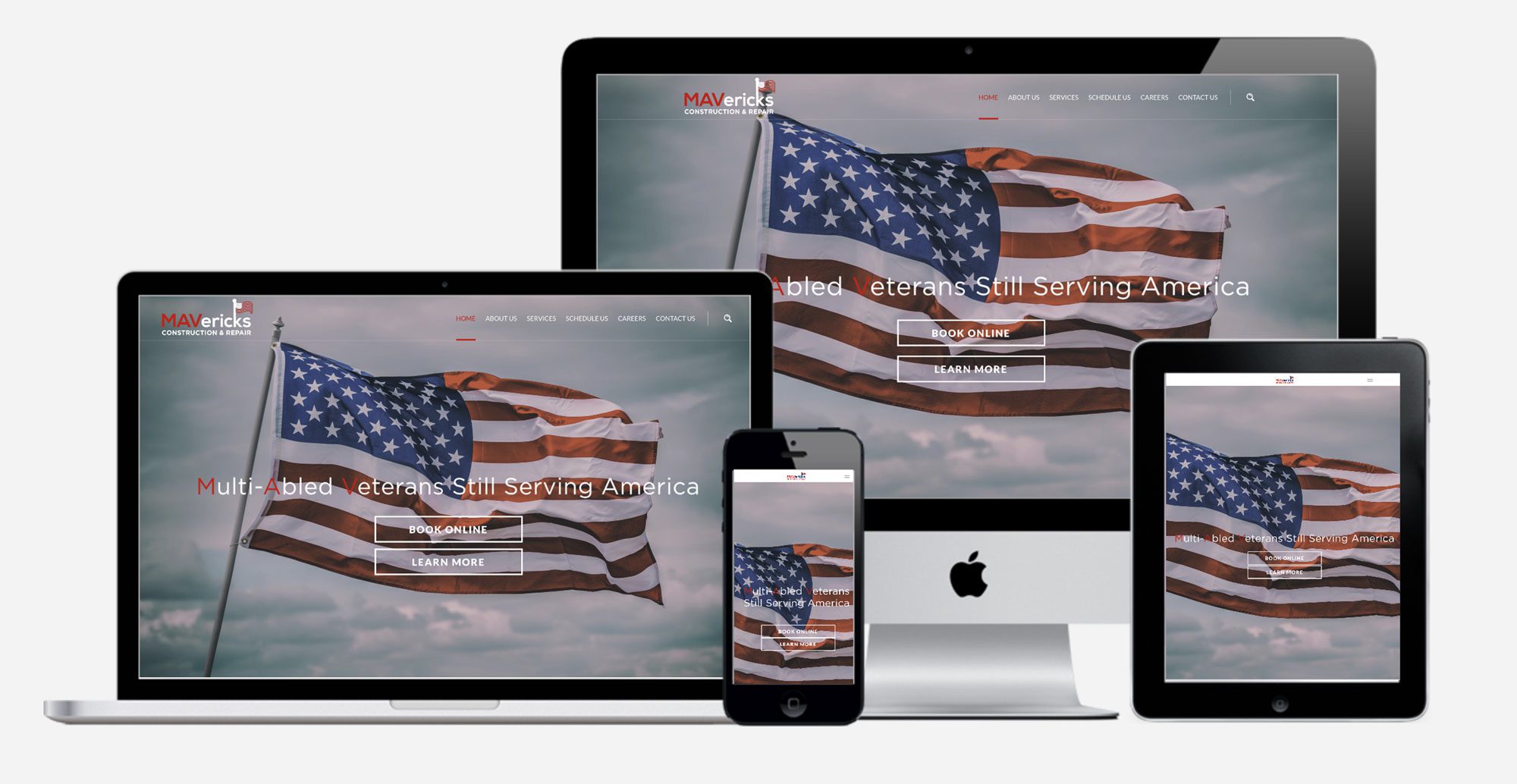 MAVericks Construction & Repair Website
New Website for a New Company
About The Company
MAVericks Construction and Repair is one of the neatest businesses I've ever worked with. Their slogan is "Multi-Abled Veterans Still Serving America." This company only hires veterans to do the construction or repair work. So when you hire a veteran, they still serve you while you support them. Isn't that awesome?! If you live in the Colorado Springs area and need any type of construction work, painting, landscaping, or whatever, be sure to check these guys out! You won't be disappointed.
They're website was developed as groundwork to get them a web presence. They didn't have a website before. So I worked on it from the group up using WordPress and getting a great theme from Elements. Doing this always helps keep the cost down instead of starting from scratch. Since their company hires veterans, a patriotic appearance was what they were looking for, and they got it! I love their landing page and logo.
Their site comes equipped with a complete booking plugin and calendar that syncs with their company's Google calendar. It's awesome! I'd love to recommend the Bookly plugin. Although it may seem expensive to purchase, it's totally worth the money to keep the calendar and schedule orderly and easily accessible by potential customers and users. Honestly, I haven't found a better plugin that's this intuitive and all inclusive. Most require some type of yearly subscription to work. Not this one! It's great for anyone who needs to keep a tight schedule that's visible to the public and members of the business. They have additional add-on plugins that work well if you need more options as well.
Visit Their Website